High-concentration antigen for the discovery of monoclonal antibodies against membrane proteins
including GPCRs, ion channels and transporters
Multi-pass membrane proteins including G protein-coupled receptors (GPCRs) and ion channels are among the most valuable yet challenging drug targets due to their complex membrane-associated structure and poor expression. Despite considerable interest, high-quality antibodies against membrane proteins have been very difficult to generate using conventional approaches. Traditional antibody discovery campaigns struggle with these targets and are successful about 30% of the time—and even then, only for the easiest of membrane proteins. For simpler soluble protein targets, antibodies can be generated by immunizing animals with purified full-length proteins or sometimes even peptide fragments. However, this approach is rarely effective for most multi-spanning transmembrane proteins whose native structure depends on an intact lipid bilayer.
How do MPS Antibody Discovery campaigns succeed for membrane proteins when other platforms fail?
HINT: Native-conformation antigens elicit high-quality antibodies
MPS is the only antibody discovery platform in the industry specifically tailored to work with membrane proteins. The ability to immunize with native-conformation antigen is a major factor in the platform's >95% success rate in delivering antibodies for these valuable targets. With 20+ years of experience, our scientists know that high-quality antigen is the first critical step to a successful discovery campaign that yields conformational antibodies and maximal epitope diversity. We begin each MPS antibody discovery project with a detailed target assessment to develop an optimized strategy tailored for your project.

Antigen Engineering
Insufficient high-quality antigen is a frequent bottleneck for antibody discovery against complex membrane proteins. Toxicity, slow transcription/translation, and poor protein trafficking are among some of the factors that can limit antigen supply. Our scientists identify and solve these challenges by applying their antigen optimization toolbox that can provide 10-100X improvements in antigen yield.

mRNA/DNA Immunization
mRNA and DNA immunization have transformed therapeutic antibody discovery. Using this approach, either mRNA or DNA encoding the protein target is introduced into the host animal and expressed by the host's cellular machinery. The advantages of nucleic acid immunization include:
Potent immunogenicity of nucleic acids for a robust immune response
Focused immune response targeting native, exposed, extracellular epitopes
Scientists at Integral Molecular were pioneers in the field of DNA immunization and have experience with thousands of immunization campaigns. Dr. Drew Weissman, MD, PhD, University of Pennsylvania, whose scientific contributions led to the advent of mRNA vaccines, is a scientific advisor for Integral Molecular. His guidance has helped to bring mRNA immunization technology to the MPS platform.

Plus Lipoparticle Immunization
The MPS platform uses Lipoparticles for a high-concentration, native-conformation source of protein antigen to boost the host immune system after the initial prime with mRNA/DNA. Lipoparticles are virus-like particles (VLPs) that display properly folded membrane proteins in the native cell membrane at high concentrations. They routinely incorporate complex antibody targets, including GPCRs, ion channels, and transporters. We have developed patented methods to use mRNA/DNA immunization + Lipoparticles in the presence of proprietary adjuvants to produce a robust and focused immune response for monoclonal antibody isolation.

Learn more about Integral Molecular's Lipoparticle technology and its applications.
mRNA immunization delivers robust immune responses for even 'impossible' targets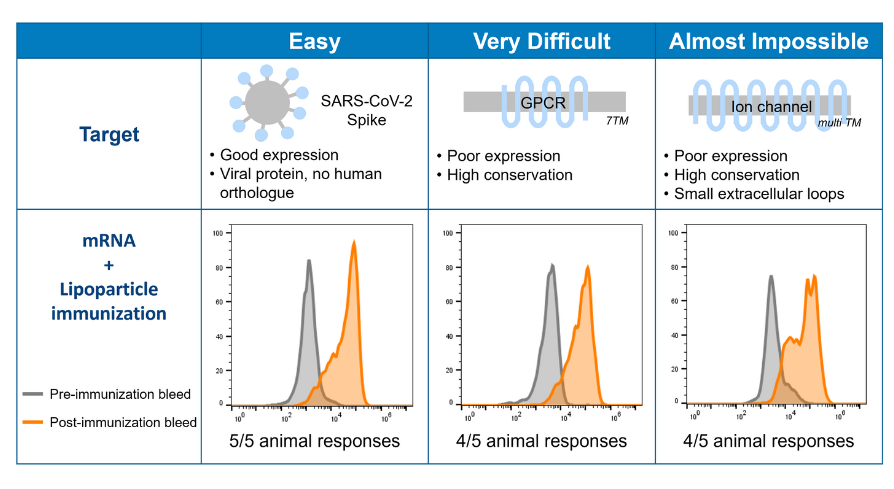 Our antigen strategies, now including mRNA immunization, deliver robust immune responses for nearly every target encountered to date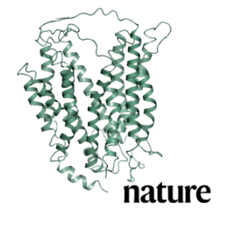 Learn how the MPS Antibody Discovery Platform was leveraged to deliver an MFSD2A antibody to researchers at Harvard and Stanford. The antibody was featured in Nature for its role in deciphering the structure of MFSD2A.