The Need
FairJourney Biologics specializes in phage display for discovering therapeutic antibodies. To derisk the costly next stages of preclinical development, they needed to assess whether their antibodies were specific for the target, CXCR4, and did not bind any other cell-surface proteins.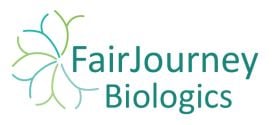 The Solution

Membrane Proteome Array
Integral Molecular's MPA platform was used to screen two antibodies from FairJourney's lead panel. Assay set-up was conducted to determine the optimal cell line and screening conditions, followed by screening on the entire array to identify binders. All identified binders were validated in an independent titration experiment.

MPA screening revealed that FairJourney's antibodies were highly specific for their target, CXCR4. As expected, because they were expressed in an IgG1 format, the antibodies also bound Fc-gamma receptor 1A. Binding was not observed to any of the other 5,300 membrane proteins in the array.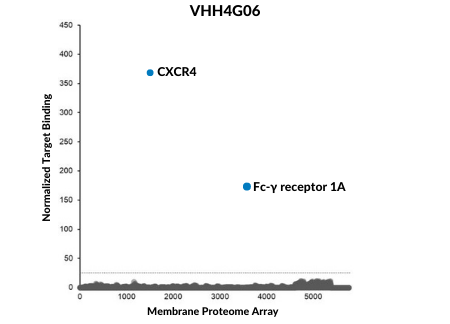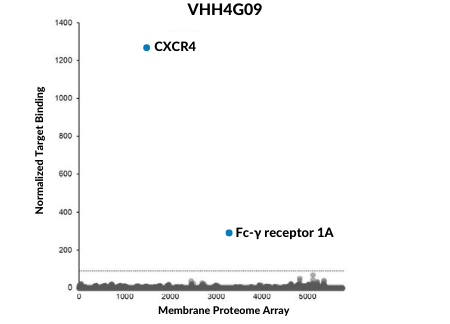 The Impact
The MPA's comprehensive specificity profiling of anti-human CXCR4 VHH-huFc molecules enabled FairJourney Biologics to progress their CXCR4 antibodies. The MPA was instrumental in ruling out the possibility of off-target binding during antibody discovery and reduced the risk of failure downstream.
"We have been very pleased with the data that we obtained from the Membrane Proteome Array platform. This showed that our antibodies recognize only their select target, and not the over 5,000 other membrane proteins in their panel."
-Maria Gonzalez-Pajuelo
CSO, FairJourney Biologics